Play To Win
Tips and strategies to help make you a winning casino player

Game Rules
Learn: Blackjack, Baccarat, Craps, Roulette, Slots, Video Poker, Pai Gow Poker

Systems Gallery
Win more, more often with proven betting methods from the systems gallery

Order Form
A secure on-line order form to purchase products advertised by Let's Talk Winning.

Playing Online
All about gambling at online casinos. Find out where the best deals are

Links and Things
Sign our guestbook, refer a friend, link to other gambling sites

Newsletter
Click above to read the current edition of our weekly newsletter. Then get your own free subscription right here. Enter your e-mail address for immediate delivery of an introductory issue, including a FREE ROULETTE SYSTEM:

Please tell all your friends about it.

On-Line Forum
Post a gambling question or opinion - get an answer . . .

Wanna Win At Slots? Click Here!








It's now $50 bonus every month!



---

---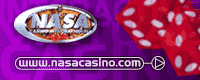 ---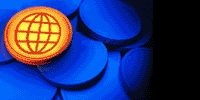 ---
========================================= Thursday, January 31, 2002

Superstition in Gambling - System Combinations
Hello everyone,
Are you superstitious in gambling? Here is what Matt - our popular casino dealer from the discussion forum - has to say about it:
"Are gamblers the most superstitious people in the world?
Gambling and superstition seem to go hand in hand! What other industry bases the design of their building on their players and their superstitious minds!
Colors, placement of slots and tables, and even doors...moved and changed just to accomodate the customers!
I am probably the worst when it comes to superstition! I thought I was bad in highschool when pitching on the baseball team. I would always do the same weird stuff with my glove and baseball before I threw tha ball! Well welcome to the world of gambling!
When I gamble...I am very superstitious! Not the bets I make or decisions I make but some things I do. I do of course have a lucky gambling shirt! It just happens to be the shirt I was wearing on my 21st birthday and amazingly enough...my lucky night! I always walk into a casino through the door all the way to the right! I never touch the ropes by the pit! I embarrasingly enough always use the same bathroom, toilet, and sink at my local casino! I refuse to wash my hands during a winning streak...I just won't use the restroom while I am winning. And of course when I am losing...off to the bathroom I go...to wash the bad luck off my hands. I always buy 3 $5 dollar chips and don't spend them. I just cash them out when I leave! That one started a long time ago so I would have money to tip the valet guys!!! Well, I won that night and ever since then it has become a rule! And I always use the same cashier at whichever casino I am at. If they are not there...I keep my chips until they are! I could go on forever!
I thought I had seen it all until one day I was blown away! One of my regular high limit players and I were talking outside the pit when a dealer on a blackjack table next to us happened to sneeze 7 times consecutively. Much to my surprise my friend and regular player offered a man $1000 cash to have his seat at the sneezing dealers table. He told me it was a sign and had to play immediately or he would never gamble again! Unfortunately I think he misread the sign considering he lost the first 10 hands in a row and lost over $3000 at that table!
I see all kinds of mysterious gambling decisions brought on by superstition. I was dealing Paigow one night and a player got up and left because the first hand I dealt him was a pair of 9's with an ace/king up top. I asked him why he was leaving and he said 9 was his unlucky number! He won the hand...I turned over a 10 high paigow and he still left. I thought he was crazy!
I think everyone has a superstitious side. Have you ever seen pennies around blackjack tables? There is an old wise tale having to do with heads and tails. People throw them at the side of the table and depending on the outcome...they may play or move on!
One time I saw a lady rubbing her husbands balled head on the screen of the slot machine she was playing. Believe it or not...I witnessed her balled husband bring her luck! She hit that slot for like ten grand later that night! They took a picture of them together with him rubbing his head on the slot and put it on the wall in the lobby!
I was dealing baccarat one night and a man at my table had fingernails like 2 inches long on his left hand. After an hour or so I asked him if he wanted me to buy him some nail clippers on my break...just joking around with him. He told me that one night he messed up and only cut the nails on his right hand. Went to the casino and won all night long. He decided not to cut his nails until he lost at the casinos in fear of changing his luck. He was on a major winning streak and he ended up almost $1000 ahead at my table for the night starting with $100 dollars! Not bad!
I dealt to this guy at the bac table one time and he had these little voodoo dolls he used to set on the table. He claimed they scared off the bad luck! One night one of his friends hid them when he went to get a drink. He was almost in tears when his friends swore they didn't know where his little dolls were. He had won like 6 hands in a row until the dolls disappeared! They gave them back after he lost the next 3 hands!
The only thing I can't figure out is who is more superstitious...table game players or slot players!!!
I hope your superstitious habits bring you as much luck as mine bring me!
"
Matt
---
Effective February 1, 2002 the best on-line casino Sands of the Caribbean is enhancing its monthly bonus from $50 to $75 after a deposit of $200 or more.
This bonus is not only for initial sign-in, but goes for each month.
Now you can also use PayPal for your deposits and withdrawals, which is even faster and more efficient.
---
It is good to be acquainted with multiple systems, as sometimes one or another system may fail, and you need to switch to a different strategy based on the table conditions or based on finding a favorable situation for a particular strategy.
In my recent research I have also found that certain combination of systems prove to be even more successful than using them individually.
For instance the Reward system has an excellent type of progression, with which you need to win only one more than one third of all your bets in even bets. Its betting selection, though, has some limitations. Flat Bet Mini Play - Baccarat system, on the other hand, has an excellent betting selection, one of the best, that takes advantage of the most frequently occurring patterns. Using the Reward system's progression with the betting selection of Flat Bet Mini Play has yielded outstanding results.
If you have both systems, you should give it a try. If you don't have those systems already, I will give you a $100 discount when you purchase both using the secure order form. The same special deal counts for if you have only one of the systems. You get $100 off on the purchase of the second one. Upon your order, I will include the explanation on how to combine both strategies.
Similarly, another fantastic combination I have discovered is the usage of the progression documented in Sparkling Dozens system, which is based on betting on two dozens at the same time with the unique betting selection of the Relaxed Roulette system, which is also based on two dozens bet.
Again, if you already have both systems, you need to use the progression of System 3 of Sparkling Dozens instead of Relaxed Roulette's progression, but applying Relaxed Roulette's betting selection.
If you don't already have both or either of the two systems, the same discount applies. Upon the purchase of both systems, you get $100 off and if you already have either one of the systems, you get $100 discount on the purchase of the second one. I will also include some additional tips on the best way to use both systems at the same time.
Click to order.
---
CAPTAIN COOK'S CASINO UNVEILS 200% SIGN UP BONUS!

Captain Cook's Casino has reinforced its reputation as one of the most reputable and innovative casinos online with the announcement of its amazing new bonus structure to start from February 1st 2002. New players have the unprecedented opportunity to receive a 200% bonus.

The updated bonus structure involves 4 ways for players to claim bonuses.

- The "no purchase required" bonus has been increased by 50% from $10 to $15. Yes, that's $15 for free with no deposit required!

- The 100% match signup bonus was previously limited to $50, but the new scheme will match your signup deposit up to $100.

- The popular $15 PayPal bonus has been retained under the updated bonus structure, offering all players a $15 reward for making their first PayPal bonus of at least $50.

- Finally, Captain Cook's has reaffirmed its commitment to its loyal players by doubling the monthly bonus from $10 to $20 for all players who have purchased $50 or more during the month.

What does all this mean? Taking into account all the new bonuses, new players can claim an amazing $100 free with a $50 purchase or $150 free with a $100 purchase.

Captain Cook's Casino invites you to visit their elegant casino and play using their money.

Wishing you all the best,
Until next week,
Izak
---
---
If you missed any newsletter, click here for an archive.
---

---