Play To Win
Tips and strategies to help make you a winning casino player

Game Rules
Learn: Blackjack, Baccarat, Craps, Roulette, Slots, Video Poker, Pai Gow Poker, Texas Hold'em, Caribbean Stud, Let It Ride, Casino War, Big Six, Sic Bo (NEW!)

Systems Gallery
Win more, more often with proven betting methods from the systems gallery

Order Form
A secure on-line order form to purchase products advertised by Let's Talk Winning.

Playing Online
All about gambling at online casinos. Find out where the best deals are

Best Casino Bonuses - NEW!
The best collection of on-line casino bonuses, where you can cash $802 on your sign-up.

Links and Things
Sign our guestbook, refer a friend, link to other gambling sites.

Gambling News - NEW!
Latest Gambling News - updated daily including gambling articles, joke of the day and a gambling dictionary.

Newsletter
Click above to read the current edition of our weekly newsletter. Then get your own free subscription right here. Enter your e-mail address for immediate delivery of an introductory issue, including a FREE ROULETTE SYSTEM:

Please tell all your friends about it.

On-Line Forum
Post a gambling question or opinion - get an answer . . .
---

---

Wanna Win At Slots? Click Here!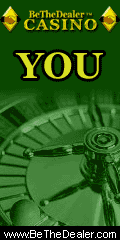 It's now $50 bonus every month!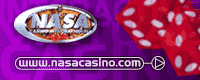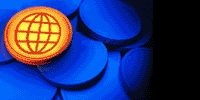 ============================================== Thursday, September 12, 2002

The Slot Advisor
Hello everyone,

I wonder if you know my good friend Tony R. Frank? Most Let's Talk Winning customers who have been with us for the last few years surely do, as Tony was the owner of Let's Talk Winning until I took over in January 2001 when Tony decided to retire. However, if you think Tony could sit still and idle, you are mistaken. As a matter of fact, Tony has now his own web site called the Slot Advisor at http://www.slotadvisor.com designed exclusively for slot machine and video poker players. Those are games where Tony excels.

Tony covers subjects such as loose slots, good video poker machines, free online slot and video poker games, progressive slots, big slot jackpots, and everything else to do with casino slots and video poker. Equally important, you will discover new and exciting playing methods that reveal how to beat any type of slot or video poker game.

Whether you play at an online casino or in a live casino, there are plenty of free slot tips and video poker strategies for the beginner as well as for the experienced player.

The many articles on this SlotAdvisor site cover all aspects of Slot and Video Poker play; in short, invaluable information to help you win more, more often.
Here is an excerpt from SlotAdvisor's web pages:
"Finding Loose Slots in Any Casino

A tour guide in Reno said when a casino advertises "loose slots", all it means is that the machines are not screwed to the floor! But seriously, let's examine what constitutes loose slots and how and where do you find them.

In live casinos, it's not too hard to locate the better paying machines. You just need a bit of patience and do some detective work. So, first of all, let's talk about the mathematics of slots.

You know that if the sign says "98% payback" it doesn't mean that if you invest $100, you will get $98 back. It means that the long term payback (perhaps millions of spins) will be 98%, but during the short period you are at that machine, anything can happen. You could hit the jackpot or you could lose all your money.

Here's a simple example of how payout percentages are set: Let's take a basic machine that ha has 3 reels with 20 stops per reel. If the jackpot symbol is "7", you can be sure that there is only one of those on each of the reels. To calculate the odds of lining up three sevens, you multiply 20 x 20 x 20 = 8,000. One of those 8000 combinations will be 7-7-7. You have a 1 in 8,000 chance of hitting the jackpot.

If there were two 7s on one of the three reels, the odds would be 1 x 1 x 2 = 2 in 8,000. Payout percentages are set by manipulating the number of same symbols on each reel. It is what makes a machine a loose slot, an average slot or a tight slot. On today's machines the spinning reels are there for visual effect only. A computer chip, known as a Random Number Generator determines the outcome. It happens the instant the spin button is activated.

On every casino floor there are only a very few really loose machines. They exist for two reasons: first, so the casino can't be accused of false advertising, if their marquee screams "98% Slots", and second, it's good business if happy winners create excitement on the casino floor. Only the slot manager knows the location of his best-paying, loose slot machines and he won't tell. Here's how to sniff them out..

- Choose a machine that is centrally located and is highly visible from all directions. Casinos want winners to be seen by other players, because it encourages them to keep gambling. It would make sense to assume that they'll place the best machines where they'll attract the most attention.

- Ask the change person. She or he is around those machines for eight hours a day and should have a good idea which machines are paying better than others. A small tip could bring big dividends!

- Befriend the regulars or locals. Find out if people play in that casino regularly and which machines they like. Chances are they know which are the loose slots.

- Look for winners. Not someone who just hit the jackpot, but people with trays or buckets full of coins. If they've been winning slow and steady, they could be playing a loose slot machine! Grab it when it becomes available. "
Make sure to visit the SlotAdvisor regularly. It's only being launched and there are many more articles and useful information to come.
---
The bonus scheme of the best on-line casino Sands of the Caribbean keeps getting better.
Now you can get $100 bonus each and every month upon your deposit of $150 or more. This offer is valid starting September 1, 2002.

Wishing you all the best,
Until next week,
Izak
---
WOULD YOU LIKE TO SUBSCRIBE?
---
If you missed any newsletter, click here for an archive.
---

---

---