Play To Win
Tips and strategies to help make you a winning casino player

Game Rules
Learn: Blackjack, Baccarat, Craps, Roulette, Slots, Video Poker, Pai Gow Poker, Texas Hold'em, Caribbean Stud, Let It Ride, Casino War, Big Six, Sic Bo (NEW!)

Systems Gallery
Win more, more often with proven betting methods from the systems gallery

Order Form
A secure on-line order form to purchase products advertised by Let's Talk Winning.

Playing Online
All about gambling at online casinos. Find out where the best deals are

Best Casino Bonuses - NEW!
The best collection of on-line casino bonuses, where you can cash $802 on your sign-up.

Links and Things
Sign our guestbook, refer a friend, link to other gambling sites.

Gambling News - NEW!
Latest Gambling News - updated daily including gambling articles, joke of the day and a gambling dictionary.

Newsletter
Click above to read the current edition of our weekly newsletter. Then get your own free subscription right here. Enter your e-mail address for immediate delivery of an introductory issue, including a FREE ROULETTE SYSTEM:

Please tell all your friends about it.

On-Line Forum
Post a gambling question or opinion - get an answer . . .
---


Wanna Win At Slots? Click Here!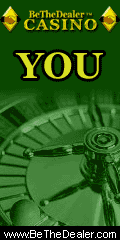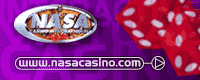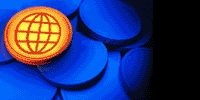 ============================================= Monday, October 27, 2003

ITS - The Intraday Trade System by Edmond Petitjean
Hello everyone,
This is an early and special edition of the newsletter. I'm very excited to announce you a new system which is proven to work at above 70% rate. The good news is that losing costs 30 units and winning gains 70 units. And this is not a gambling system. It's a stock market trade system created by Edmond Petitjean, who is the author of TTS - the Trade Tuner System, which is making profits for more than a year for all its purchasers.
I will let Edmond introduce his new great trading course:
"Finally a new and really fantastic trading system is born.

It is meant to be used for day trading.

It is the ideal day trading system for the following reasons:

1) You DON'T have to watch the markets all day long;

2) Your risk is defined PRECISELY from the start WITHOUT using stops;

3) You know FROM THE START exactly what your profit or loss is going to be;

4) you have TOTAL CONTROL over the ratio profit/loss for each trade;

5) This makes money management EXTREMELY EASY;

6) You can even get in trades where the ratio profit/loss is 10 to 1!
(remember, you know this in advance!);

7) MOST of the trades are WON and end up in profit (70% or even MANY MORE);

8) You DON'T need sophisticated programs or software;

9) You DON'T need an expensive live data feed;

10) You can use FREE info on the internet;

11) BIG profits are made with LITTLE risk;

12) You can define for YOURSELF for each trade how much you want to risk on one point move;


I can go on and on like this...


The new system is called ITS, Intraday Trading System.

It is EXTREMELY simple to use, even much simpler than TTS.


What is this ITS system all about?

Most of you already know my first trading system TTS.

TTS offers the best possible and complete solution for trading in general.

ITS is my new system that isn't meant to replace TTS, but rather to complete it and supplement it.

This system is specifically designed for intraday trading.

Imagine a way of very short term trading that is at the same time very powerful and very easy to use. Then think about being able to know exactly in advance how much you risk on a trade and how much profit you can make.

As if all this wasn't sufficient, you will also not need to worry about where to put your stop level...because there isn't any stop!

No stop and perfectly controlled risk anyway?

Absolutely, this is a trader's dream coming true.

For those who don't like the idea of sitting glued to their computer screens all day long, I have good news: you don't need to.

You just have to wait until your trade is initiated and then you leave it on its own and go fishing or whatever you enjoy to do most.

Trading must be FUN, not hard work.

In fact, you'll ENJOY trading this way, because it will be very rewarding without a lot of work or sustained concentration.

ITS is a TOTALLY different approach to trading.

You'll feel RELIEVED when learning it, because you'll enjoy the simplicity, the power and the very low cost of using it all at the same time.

ITS really is the trader's paradise.

And if this wasn't enough: when ordering ITS you are entitled to a strict and transparent refund policy, so that your risk of purchasing it is...ZERO.

Stats: Practical results from end of March 2003 till beginning of August 2003. This period generated 16 trades on the FTSE alone.
ALL trades made a profit.
That means 100% accuracy. It is not always like that, but it is always above 70%. Following my recommendations concerning money management, you would have made an overall profit of 112,000 £ when trading at 100 £/point or 11,200 £ when trading at 10 £/point.

In order to get these results, the risk per trade was 3,000 £ for making 112,000 £ or 300 £ for making 11,200 £. The total capital needed for making 112,000 £ was only 48,000 £ and 4,800 £ for 11,200 £. This is what I call a VERY healthy system.
The price of this course is $2,000 and it's worth 100 times more. It comes in the form of an e-book and is delivered to you the fastest way: by email. The price includes unlimited support and assistance from the author Edmond Petitjean, who, as you know, is very prompt in answering your questions. You can reach Edmond by email at: edmond.petitjean@skynet.be, and he is always there and happy to help you with the use of the system or replying to your inquiries.
Existing TTS customers can purchase ITS with a rebate of $500. All you need to do is to send $1,500 by PayPal to webmaster@letstalkwinning.com and specify that you own TTS and your previous purchase will be verified and validated.
Also, if you don't own TTS, you can purchase both TTS and ITS for $2500, saving $500.
Click here to order.
NEW! You can now pay with PayPal, which accepts any mode of payment. Click on the appropriate button below to access PayPal payment:
click
to purchase ITS at $2000

click
to purchase ITS at $1500 if you own TTS
click
to purchase both ITS and TTS at $2500
Thank you,
Edmond Petitjean,
Izak Matatya
---
"Just as in TTS, you can forget neural networks, forget a screen cluttered with lots of indicators, forget the doubts arising when all these parameters contradict each other, leaving you drowned in doubts and uneasiness, unable to take a clear decision.

What is left now is a very limited set of unambiguous rules that are easy to follow.
They can be applied to any market with the same efficiency and in the same way, but contrary to TTS this method is designed more specifically for trading indexes and currencies.

In that way trading becomes an enjoyable very low stress activity.

Imagine sitting before your computer, looking at a graph during one minute and immediately knowing what to do or not to do.

A computer – although preferable – is even not absolutely necessary.
You could also visit some free websites that are offering interactive graphs.

Now something to surprise you even more: you don't need ANY indicator! You'll ONLY use the bar graphs themselves, without any additional information. In that way you wouldn't even have to keep a database of commodities and stocks and you could log in from everywhere in the world. Combine this with online trading and you would be free to trade and use the system from wherever you are.

In the 47 ITS pages, we'll go through every aspect of the ITS, so that you'll know perfectly how to apply the very simple but equally powerful principles in your trading.

Lots of practical graphical examples from the real world will help to get the hang of it."
Edmond
Click here to order.
NEW! You can now pay with PayPal, which accepts any mode of payment. Click on the appropriate button below to access PayPal payment:
click
to purchase ITS at $2000

click
to purchase ITS at $1500 if you own TTS
click
to purchase both ITS and TTS at $2500

Thank you,
Edmond Petitjean,
Izak Matatya
---
REFUND POLICY
ITS comes with a clear and honest refund policy:

After buying this system, you take 10 following trades on the FTSE WITHOUT skipping one and STRICTLY following the rules explained in this course.

You use 30 as a standard value for buying a contract.

You follow the principle of always risking 10% of your total trading capital on each trade.

If – following these principles – you have an OVERALL loss over these 10 trades, you are refunded without discussion.

---
Wishing you all the best,
Until next week,
Izak
---
---
If you missed any newsletter, click here for an archive.
---

---

---
---