Play To Win
Tips and strategies to help make you a winning casino player

Game Rules
Learn: Blackjack, Baccarat, Craps, Roulette, Slots, Video Poker, Pai Gow Poker, Texas Hold'em, Caribbean Stud, Let It Ride, Casino War, Big Six, Sic Bo (NEW!)

Systems Gallery
Win more, more often with proven betting methods from the systems gallery

Order Form
A secure on-line order form to purchase products advertised by Let's Talk Winning.

Playing Online
All about gambling at online casinos. Find out where the best deals are

Best Casino Bonuses - NEW!
The best collection of on-line casino bonuses, where you can cash $802 on your sign-up.

Links and Things
Sign our guestbook, refer a friend, link to other gambling sites.

Gambling News - NEW!
Latest Gambling News - updated daily including gambling articles, joke of the day and a gambling dictionary.

Newsletter
Click above to read the current edition of our weekly newsletter. Then get your own free subscription right here. Enter your e-mail address for immediate delivery of an introductory issue, including a FREE ROULETTE SYSTEM:

Please tell all your friends about it.

On-Line Forum
Post a gambling question or opinion - get an answer . . .
---

---

Wanna Win At Slots? Click Here!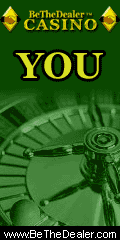 It's now $50 bonus every month!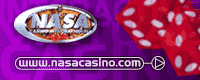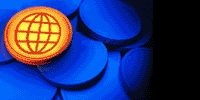 ============================================== Thursday, November 7, 2002

Feedback on the KISS system
Hello everyone,
The KISS system announced last week has proved itself to be a winner. Many customers who acquired it have been testing it and are enthusiastic about the results they obtained.
Here are some testimonials taken directly from the discussion forum:
"Congratulations Izak - KISS is a winner. I'm tired of testing. Did 50 shoes from Zumma. (Shoes #50 to #99)

26 losing shoes @ -6 units = -156 units
24 winning shoes @ +12 units = +288 units

For a total profit of +132 units (before vig) or 2.6 average units per shoe.

I did go through 5 losing shoes in a row - but then later had 5 winning shoes in a row..

Time for some real casino action!

Thank you Izak.
Kevin"

"Yes Izak - this is fantastic news. Go ahead with my testimonial if you wish - I have the test results to back it up. Two thumbs-up for KISS!!

My testing was done on Zumma 72 Days Tester for Baccarat."
"Testing takes time guys.. it's going well. The system is performing as claimed (so far)."

"Very easy to use. Bet never goes higher than three units."
"The Kiss method looks pretty good so far."
"I'm just flat betting the minimum for now observing the basic rules and its ahead even this way. Looks good for now."
"I have tested the new KISS system and it has performed as advertised...I have actually played it in the casino a couple of times.

It has performed reasonably well. The only drawback I have noticed is that if you lose -6 at the start of the shoe (first 3 or 4 hands) you have to wait for another shoe to start playing again, which in some circumstances may be difficult.

Otherwise if you live in Vegas and can play or you have a lot of tables going the system is excellent."
This is all very encouraging. I thank you so much for your feedback.
One customer provided a further modification input:
"Just read your stuff - very interesting - actually makes a lot of sense.

Play to +12 or -6 also makes sense. Use large units and play less. That's always been my motto. Don't stand in the middle of the highway for too long.
One suggestion I would make is that once you hit a set point which is close to your target, you may want to "profit lock it" meaning that say once you were at +10 you wouldn't make a bet that would take you below say +4, and exit the shoe. This way you don't have a seemingly good shoe turn into a bad one. Just an observation and suggestion."
I find this an excellent suggestion. I have already incorporated it the system documentation. Thank you again for the valuable input.
As you can see KISS is doing great. I have also demonstrated it live at the Casino of Hull applying it to Roulette after a gambling seminar I held in Ottawa on November 5.
Wishing you lost of success with the KISS method.

Click to order and take advantage of its incredibly low price of $68.
Thank you,
Izak Matatya
Wishing you all the best,
Until next week,
Izak
---
WOULD YOU LIKE TO SUBSCRIBE?
---
If you missed any newsletter, click here for an archive.
---

---