Play To Win
Tips and strategies to help make you a winning casino player

Game Rules
Learn: Blackjack, Baccarat, Craps, Roulette, Slots, Video Poker, Pai Gow Poker, Texas Hold'em, Caribbean Stud, Let It Ride, Casino War, Big Six, Sic Bo (NEW!)

Systems Gallery
Win more, more often with proven betting methods from the systems gallery

Order Form
A secure on-line order form to purchase products advertised by Let's Talk Winning.

Playing Online
All about gambling at online casinos. Find out where the best deals are

Best Casino Bonuses - NEW!
The best collection of on-line casino bonuses, where you can cash $802 on your sign-up.

Links and Things
Sign our guestbook, refer a friend, link to other gambling sites.

Gambling News - NEW!
Latest Gambling News - updated daily including gambling articles, joke of the day and a gambling dictionary.

Newsletter
Click above to read the current edition of our weekly newsletter. Then get your own free subscription right here. Enter your e-mail address for immediate delivery of an introductory issue, including a FREE ROULETTE SYSTEM:

Please tell all your friends about it.

On-Line Forum
Post a gambling question or opinion - get an answer . . .
---

---

Wanna Win At Slots? Click Here!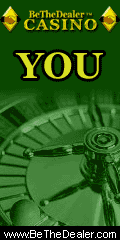 It's now $50 bonus every month!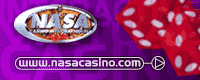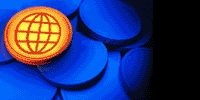 =========================================== Thursday, November 21, 2002

Vegas Report
Hello everyone,
Tony Frank from Slot Advisor had an interesting trip to Las Vegas a couple of weeks ago and I would like to share his report with you.
"I am back from Vegas and it was moderately successful - I came home with $650 more than I took there. After air fare, taxis, etc, it means it was a totally free trip. Stayed at a new casino called "The Palms" about a mile off the strip. I liked everything about it, except the music they play over the sound system, too loud and not my kind of music.

This casino is video poker heaven! More video poker machines than reel slots. Over a thousand machines, the majority with the best pay tables to be found anywhere. With proper strategies, most games are rated at 99 or 100 percent long term return. Lots of "full-pay" Deuces Wild and Double Bonus.

All machines are "ticket out - ticket in". Meaning when you cash out the machine dispenses a credit ticket, which you can exchange at the cashier or re-insert in another machine. No coins to collect and no dirty hands. To use your slot club points anywhere in the hotel (restaurants, rooms, gift shop, etc.) you simply hand them your card and the amount is deducted electronically. No need ask anybody for a voucher.

During my three-day stay I played all denominations, from 5 cents to $1. Usually I would start a small coin level and once I won $50 or so I would switch to a higher denomination. Or I would choose a $1 machine but start by playing my "Frugal System", where you bet more than one coin per hand only with your winnings. If you win, you play your winnings plus one additional coin from the 200 coins you started with.
For example, if you get back one coin, you play two coins, if you win three coins, you bet four coins on the next hand. If you win four or more, you bet five coins, the maximum. That's how I hit four deuces on a $1 machine on a 5-coin bet for a $1,000 win.
For more information on the Frugal System click on http://www.slotadvisor.com/video-poker-strategy.html.
I also got one royal flush, but at the 10-cent level, still good for $400. After hitting four
Aces with a 3, for 2,000 quarters ($500) on a Double Double Bonus machine, I switched to a $1 Double Double Bonus game where within minutes I lined up four 4s with an Ace for 800 dollars. Of course not all sessions ended this happy, but those are the ones I remember best. And I did come home with a $650 net win!

What might be of more interest to you is a semi-electronic roulette "table". I had not seen this particular game before, It's called "Rapid Roulette". There is a dealer who spins the wheel, but instead of a table, each player has his own touch-screen monitor.

You give the money to the dealer and the amount is credited on your screen. You choose chip denomination and place your bets as you would at the table. The minimum bet was $5, maximum $1,000 inside or out.
You could place three $1 chip on inside numbers and two on outside, as long as the total is the table minimum. I neglected to notice what the table limit was. You can UNDO, CLEAR, RECALL, CANCEL. The wheel is projected on a large screen by means of a camera and winning numbers are displayed on each player's station. Wins are automatically credited. When you cash out the dealer gives you chips, like at a real table.
Oh yes, I played for a short time. Started with $100 and after a few ups and downs I
cashed out $130 using Izak's new KISS system winning one session with +12 units and losing one with -6 units of $5.
Tony Frank
www.slotadvisor.com
where to play - how to win"
Wishing you all the best,
Until next week,
Izak
---
WOULD YOU LIKE TO SUBSCRIBE?
---
If you missed any newsletter, click here for an archive.
---

---

---