Play To Win
Tips and strategies to help make you a winning casino player

Game Rules
Learn: Blackjack, Baccarat, Craps, Roulette, Slots, Video Poker, Pai Gow Poker

Systems Gallery
Win more, more often with proven betting methods from the systems gallery

Order Form
A secure on-line order form to purchase products advertised by Let's Talk Winning.

Playing Online
All about gambling at online casinos. Find out where the best deals are

Links and Things
Sign our guestbook, refer a friend, link to other gambling sites.

Gambling News - NEW!
Latest Gambling News - updated daily including gambling articles, joke of the day and a gambling dictionary.

Newsletter
Click above to read the current edition of our weekly newsletter. Then get your own free subscription right here. Enter your e-mail address for immediate delivery of an introductory issue, including a FREE ROULETTE SYSTEM:

Please tell all your friends about it.

On-Line Forum
Post a gambling question or opinion - get an answer . . .
---

---

Wanna Win At Slots? Click Here!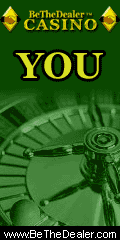 It's now $50 bonus every month!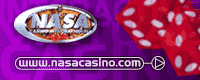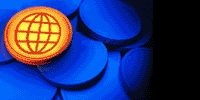 ========================================= Thursday, May 30, 2002

Tips on Comps - Sands New Promotion - Latest Gambling News Page
Hello everyone,
Lately, there have been quite a few interesting discussions going on in the new Let's Talk Winning forum at: http://www.letstalkwinning.com/forum/. I would encourage you to read particularly the discussions about how a casino treats consistent winners.
I'm very proud of the civility of the forum and thank everyone for your valuable contribution.
With one of the customer's permission, I have extracted some very useful information from the forum, and I would like to share it with all of you. It's about 6 tips on getting comps from a casino:
"I've got good friends who really know how to stroke the comp system. They are constantly comped and are middle of the road betters. They are always comped RFB, with the room always being a suite (not the best suites, but nice suites). Here are some of their rules:

1. When you get to the casino you want to earn comps at, deposit money into the cage. They usually deposit in the high 9,000's. If they deposit 10,000 or more in cash, then the casino has to fill out an IRS form.

2. They will go to the tables and draw the cash out in increments of 1,500 to 2,500 at a time. They will play some, but try to pocket as many chips as possible.

3. Never, ever put any money back into the cage after your original deposit. Many people will do this as a means of keeping their money safe. You want the computer printout to only show money being withdrawn. Although the casino will do some tracking of the player, they don't really know if the player dropped all of that money at the casino.

4. Don't abuse the food comp. Getting a comped suite is wonderful and the casinos set aside a block of rooms for their comped players. Many times the food comp will not include the nicer restaurants at the casinos, and you have to ask for special vouchers for those restaurants. If you are truly a high roller and order $200 bottles of wine with your meal, you are going to get more serious attention paid to you on whether the casino will comp you again.

5. Although drinks are free (except for tipping) at the tables, the beverage comp is for ordering drinks at the bar. Don't use this feature at all. Once again, you do not want to abuse certain things where the hotel or casino is going to have to compensate a restaurant or bar for their comped guests charges.

6. Become good friends with your casino host. While a casino host is not allowed to take cash gifts, you can get him gifts like new dress shirts or a round of golf. If you are on the bubble in regards to receiving good comps, you want the casino host in your corner.

I have watched them be very successful with this strategy. Be nice, and don't hesitate to ask."
---
The 11 out of 12 street roulette betting method published last week received a lot of feedback and some customers shared some similar strategies of theirs. Here is one:
"Hello Izak,

Your 11 Streets method as revised in your 5/23 newsletter is the best I've seen in over 50 years of playing roulette and figuring systems. The only problem I see is it's often a hassle to get the 11 bets down at a crowded table. Do you have any ideas on how to improve that?

Here's a method I've been working on for about a year and your idea of making a couple of large bets then regressing back to a lower level gave me the way to improve my method.

I bet 1-18, the 3rd dozen and one of the remaining streets.

I start betting $150 on 1-18 =150-125 = +25
$100 on 3rd dozen = 200-175 = +25
$25 on a street = 275-250 = +25

Two wins gives me $50 and I think that's close enough and I don't have to risk $275 again.

Then I reduce my bets to: $30 =30-25 = +5
$20 = 40-35 = +5
$5 = 55-50 = +5

I stay at this level until I lose once, then I quit for a while before starting again at another table or another casino.

This method covers 33 numbers as yours does and I think it will perform as well. It's also much easier to use."
It is indeed a similar strategy. There is also a solution on betting 11 streets in an easier manner on a crowded table asked above: We know that there are 3 dozens we can bet on, each covering 12 numbers. Since each street covers 3 numbers and we are leaving out only one street, that one street will belong to one of the 3 dozens. So we place 4 chips on one of the dozens, another 4 chips on another dozen, and 1 chip on each 3 street on a third dozen, within which the street is left out. This way, we place only 5 bets on the table instead of 11 using the exact same strategy.
---
Sands of the Caribbean on-line casino, the best one on the net is getting even better. Additional to having a new version (5) of their software, they have also improved their monthly bonus to $70 with 100% match bonus. I cannot recommend this casino enough. They maintain their reputation of honesty with 220,000 customers. Their games are fair, safe and secure. Their payouts are accurate and timely. Their customer service is dedicated and friendly. Read more about them at: http://www.letstalkwinning.com/casofmo.htm.
---
Let's Talk Winning has now a new page for you: Latest gambling news updated on a daily basis. Yes, you can now visit Let's Talk Winning every day and get the most recent news at: http://www.letstalkwinning.com/latest-news.htm. The new page includes also lots of other articles, an on-line gambling dictionary and the gambling joke of the day with links to many others.
Wishing you all the best,
Until next week,
Izak
---
---
If you missed any newsletter, click here for an archive.
---

---

---