Play To Win
Tips and strategies to help make you a winning casino player

Game Rules
Learn: Blackjack, Baccarat, Craps, Roulette, Slots, Video Poker, Pai Gow Poker, Texas Hold'em, Caribbean Stud, Let It Ride, Casino War, Big Six, Sic Bo (NEW!)

Systems Gallery
Win more, more often with proven betting methods from the systems gallery

Order Form
A secure on-line order form to purchase products advertised by Let's Talk Winning.

Playing Online
All about gambling at online casinos. Find out where the best deals are

Best Casino Bonuses - NEW!
The best collection of on-line casino bonuses, where you can cash $802 on your sign-up.

Links and Things
Sign our guestbook, refer a friend, link to other gambling sites.

Gambling News - NEW!
Latest Gambling News - updated daily including gambling articles, joke of the day and a gambling dictionary.

Newsletter
Click above to read the current edition of our weekly newsletter. Then get your own free subscription right here. Enter your e-mail address for immediate delivery of an introductory issue, including a FREE ROULETTE SYSTEM:

Please tell all your friends about it.

On-Line Forum
Post a gambling question or opinion - get an answer . . .
---

---

Wanna Win At Slots? Click Here!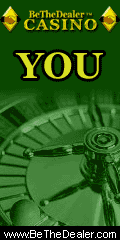 It's now $50 bonus every month!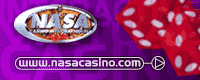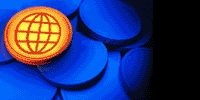 ================================================= Thursday, July 31, 2003

Dog versus Dog Strategy - Follow Up
Hello everyone,
In last week's newsletter, we talked about a sports betting strategy, that involved betting on an underdog game with positive vigs and at the same time betting on the run-line of the opposite team, which also became an underdog bet with a positive vig. The idea was to make a profit, no matter which team won, provided if the run-line won, it should cover the 1.5 spread.
There have been some comments about this strategy and this week, we would like to follow up on them.
First of all, here are the results of the games that were listed on July 24:
1) Pittsburgh Pirates +106 (7) and Cincinnati Reds - run line +165 (5) = +0.06 unit
2) Florida Marlins +151 (2) and Atlanta Braves, run line +120 (5) (a good one) = +0.20 unit
3) Colorado Rockies +178 (0) and Los Angeles Dodgers, run line +105 (1) = -2 units
4) Arizona Diamondbacks, run line +130 (2) and San Francisco Giants +119 (3) = +0.19 unit
5) New York Mets +147 (1) and Montreal Expos, run line +135 (5) (a very good one) = +0.35 unit
6) Houston Astros, run line +134 (1) and Milwaukee Brewers +111 (2) = +0.11 unit
7) Kansas City Royals +122 (2) and Minnesota Twins, run line +152 (6) (a good one) = +0.52 unit
8) Chicago White Sox +130 (4) and Toronto Blue Jays, run line +140 (3) (a very good one) = +0.30 unit
9) Anaheim Angels, run line +126 (10) and Texas Rangers +113 (6) = +0.26 unit
If you had placed bets on all 9 opportunities, you would have ended up just about even. Notice that 8 out of 9 bets produced a profit and only one (no. 3) lost 2 units.
Had you selected only the good and the very good ones as recommended, you would have ended up with a score of 1.37 units. With $100 betting units, this would mean a profit $137.
People presented their views in the discussion forum and here are some comments:
"Izak,
I personally would like to thank you for posting the method. If you stick to games that offer the most value I think it will do all right. Thanks Again. The more methods we have at our side to beat the man the better our chances of winning. You can never learn enough."
"Izak,
Thanks for posting that, its a great idea.

I noticed in the newsletter, you posted that if one had played only the "good" and "very good" opportunities, one would have made the profit, however I am wanting to know, what is your criteria to be marked as either "good" or "very good"?"
My reply to this was:
"A selection is good if it produces at least 0.20 unit profit and is very good if it produces at least 0.30 unit profit as opposed to 0.10."
More comments were:
"Here's some interesting facts.

Research shows that about 30 percent of all baseball games are decided by exactly one run. That's less than one game in three. In about 40 percent of those one-run decisions, the underdog wins the game straight-up. The favored team wins by one run in the other 60 percent.

This translates into roughly one game in six in which the straight bettor does better than the run-line bettor (the situation in which the favored team wins by exactly one run).

The margin of victory is two runs or more in about 70 percent of all games. The favorite wins the significant majority of these games. In fact, on an overall basis, the favorite wins slightly over 40 percent of all games by two runs or more."
"If one played every game with the above method I am pretty sure it would lose but we have to look only for the best (value) games to play."
"It was an interesting theory Izak put forward in his newsletter last week and I decided to do a sample test using a variation of his theory. First of all I converted the odds of all games to percentages and treated each game as an arbitrage situation, although its not a true arbitrage as the money line favorite can't win by exactly one run otherwise you lose. The average percentage of each game was 86% (ranged from 81% to 91%) meaning if you bet $86 on each game in proportion you would be guaranteed a return of $100. There have been 96 games in the past seven days and you would have won 88 of these (91.6%). So an outlay of 96 x $86 =$8256 and a return of 88 x $100 = $8800 a profit of $544, a 6.5% return on investment. These odds are the best odds available from Canbet and Pinnacle at the same time when they are released. Shopping around you might be able to squeeze an extra 1% .

Obviously this sample is too small as long term statistics show that 26% of all MLB games are won by one run. The burning question is of course how many of these are won by the money line favorites. Statistics also show that favorites win about 54% of all games. If this is the case 14 of these 26 would be winners and our % of winners overall would be 86%. So lets do some more math, outlay 100 games x $86 = $8600 and a return of 86 wins x $100, exactly break even.

Also another theory is that had you placed $100 on each team on each game where the odds of both teams were +130 or above there were 10 games all won for a profit of $339, a17% return.

I would be glad to hear any comment on this as we are close to having a surefire system here. We need more stats, does anyone have these."
Well, you can have all the stats you need at the website: www.donbest.com. We will continue to work on a surefire system, that will be profitable on the long run.
Thank you for all who provided those valuable comments.
Wishing you all the best,
Until next week,
Izak
---
---
If you missed any newsletter, click here for an archive.
---

---

---

---