Play To Win
Tips and strategies to help make you a winning casino player

Game Rules
Learn: Blackjack, Baccarat, Craps, Roulette, Slots, Video Poker, Pai Gow Poker, Texas Hold'em, Caribbean Stud, Let It Ride, Casino War, Big Six, Sic Bo (NEW!)

Systems Gallery
Win more, more often with proven betting methods from the systems gallery

Order Form
A secure on-line order form to purchase products advertised by Let's Talk Winning.

Playing Online
All about gambling at online casinos. Find out where the best deals are

Best Casino Bonuses - NEW!
The best collection of on-line casino bonuses, where you can cash $802 on your sign-up.

Links and Things
Sign our guestbook, refer a friend, link to other gambling sites.

Gambling News - NEW!
Latest Gambling News - updated daily including gambling articles, joke of the day and a gambling dictionary.

Newsletter
Click above to read the current edition of our weekly newsletter. Then get your own free subscription right here.

Please tell all your friends about it.

On-Line Forum
Post a gambling question or opinion - get an answer . . .
---
Below is a selection of the most recommended
on-line casinos
and sportsbooks
Check out:
On-Line Casino of the Month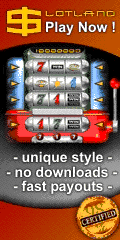 ============================================================= Monday, July 17, 2017

Review of the New Elegant System by Izak Matatya

Dear Let's Talk Winning subscribers, customers, friends,
The Elegant System launched last week received lots of enthusiasm. The discussion forum was flooded with people commenting, providing feedback, etc.

So, rather than posting an FAQ newsletter, I will give you an executive summary of where the comments and concerns were about the system and how all issues have been resolved, due to your excellent input.
The first issue was the bet selection. Why use just a B only bet selection, where at times there are Player streaks and in an up-as-you-win system, such as the Elegant, and those are not utilized.
A solution was implemented where P streaks are now being taken advantage of, so the bet selection has been enhanced incorporating Player decisions as well.
Profit levels also have been enhanced.
Another concern was: since the system was designed for a no-commission even bet game, such as EZ or Dragon Baccarat, when the tests are conducted on the Zumma tester book, there is no way to identify which Banker decisions are actually dragons, thus the results may not be accurate.
Again, a solution was implemented to have an average of 2 dragons per shoe in the simulations, where Banker decisions do not generate a win, and your bet is returned to you. Again, profit levels were not affected.
A third concern was if we are to use Zumma decisions, then why not also test for a commission based Baccarat where 5% is deducted from all Banker wins.
A simulation was implemented where not only Banker commissions have been taken into account, but a solution was introduced on how to convert potentially to be abandoned runs into winning runs altogether, by introducing a new parameter called the increment. This increment is added to your bet, when one is about to close a run and since there are more Banker decisions than Player decisions, a potentially losing run is converted into a winning run more than 50% of the time, thus giving you an edge.
Profit levels have been tremendously increased, as when the increment grows, so do your final profits.
All those new simulations are added into the final Elegant System package for your interest.
Just to give you an idea of performance enhancements, following is a chart of the Elegant system, using the original B only bet selection on a no-commission based EZ Baccarat, having an average of 2 Dragons per shoe, and taking advantage of the Player streaks, on a randomly generated 600 Baccarat shoes with the original 9 units max bet, +50 unit win target per session and -25 unit stop loss: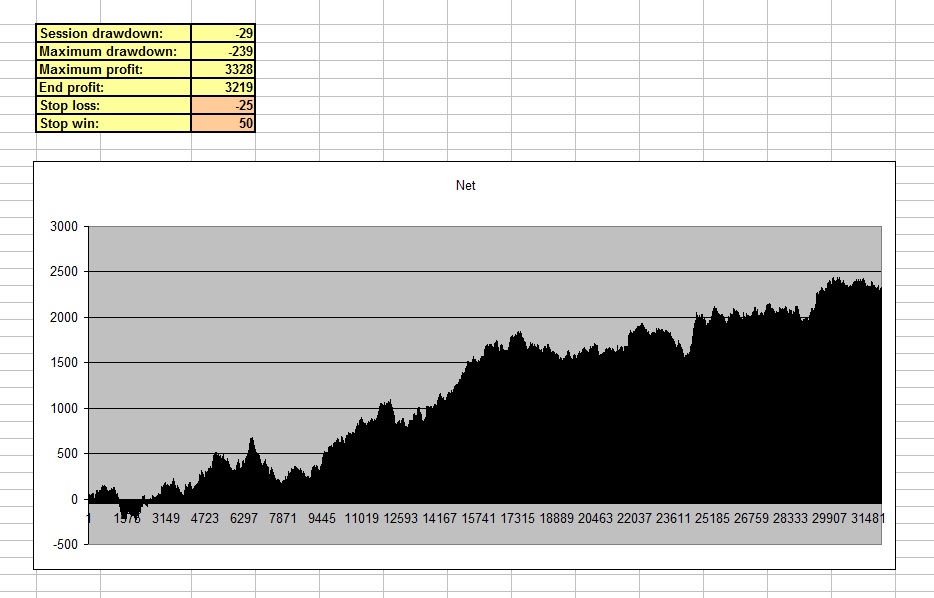 I thank again everyone who has provided tremendous feedback, which brought the system into a rock solid and accurate version.
Purchasers can request any of those simulations and I will gladly provide them.

The Elegant system goes for $1150 and is worth every penny.
For $20 extra you can have a printout of the system document shipped to your mailing address.
You have a full money back guarantee, if the system is not to your satisfaction, no questions asked, no strings attached, and you may return it within 30 days of your purchase.
Click here to order. You will have the most elegant solution to your gaming goals.

PayPal orders are welcome to my id: izak.matatya@videotron.ca
Thank you!
Izak Matatya
www.letstalkwinning.com
www.izakmatatya-digitalart.com
http://izakselectronics.com/
Email: webmaster@letstalkwinning.com, izak.matatya@videotron.ca or matatya.izak@gmail.com
Systems Gallery: http://www.letstalkwinning.com/gallery.htm
Newsletter: http://www.letstalkwinning.com/winalert.htm
Newsletter Archive: http://www.letstalkwinning.com/archive.htm
Recommended On-Line Casinos: http://www.letstalkwinning.com/bestonline.htm
Discussion Forum: http://www.letstalkwinning.com/forum/
Izak Matatya's new contemporary digital art online store: https://www.izakmatatya-digitalart.com
Izak's Microsoft affiliation store: http://izakselectronics.com/
---
WOULD YOU LIKE TO SUBSCRIBE? Click here.
---
If you missed any newsletter, click here for an archive.
---
Poker Guide - The world's largest poker guide PokerListings.com with reviews of 750 poker sites.

Texas Holdem - Page that compares 45 Texas Holdem online poker rooms on a number of relevant features.
---