Play To Win
Tips and strategies to help make you a winning casino player

Game Rules
Learn: Blackjack, Baccarat, Craps, Roulette, Slots, Video Poker, Pai Gow Poker

Systems Gallery
Win more, more often with proven betting methods from the systems gallery

Order Form
A secure on-line order form to purchase products advertised by Let's Talk Winning.

Playing Online
All about gambling at online casinos. Find out where the best deals are

Best Casino Bonuses - NEW!
The best collection of on-line casino bonuses, where you can cash $802 on your sign-up.

Links and Things
Sign our guestbook, refer a friend, link to other gambling sites.

Gambling News - NEW!
Latest Gambling News - updated daily including gambling articles, joke of the day and a gambling dictionary.

Newsletter
Click above to read the current edition of our weekly newsletter. Then get your own free subscription right here. Enter your e-mail address for immediate delivery of an introductory issue, including a FREE ROULETTE SYSTEM:

Please tell all your friends about it.

On-Line Forum
Post a gambling question or opinion - get an answer . . .
---

---

Wanna Win At Slots? Click Here!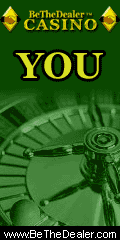 It's now $50 bonus every month!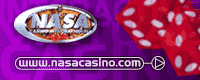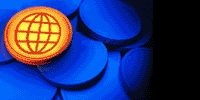 ============================================== Thursday, July 11, 2002

Frequently Asked Questions on the Awakening Numbers Roulette System
Hello everyone,
Thank you all for your interest in Aaron Baker's Awakening Numbers Roulette system announced last week. There have been lots of inquiries about the system. So, Aaron and I felt it would be best to formulate a Frequently Asked Questions section that will be also added to the system description page.
Here are the questions asked during this week and Aaron's replies.
Question: I play mostly in Reno and Lake Tahoe and there are only 00 wheels. What are the difference in the results compared to the 0 wheel? How many numbers do you play at one time? What is the usual draw down?
Answer: There is very rarely a drawdown, but expect close to 500 units when a bad streak happens (1 in 100 sessions). The difference in results between the 0 and 00 wheels is negligible. I play on 00 wheels myself in Detroit and Windsor.
Question: Could you inform me what you mean by inside numbers and what is the min & max units you would have to bet at one time?
Answer: Inside numbers betting means that you will be betting on the numbers themselves, and not even/odd, red/black, high/low, dozens or columns. The minimum unit value is $2. The minimum you could have on the table at one time is $10, though you always start with $20. The maximum you could have on the table could be over $100, but this will rarely happen.
Question: What is the max draw down you have had?
Answer: Drawdowns occur approximately 1 in 100 sessions and are typically 500-700 units. Thus, the large bankroll suggestion.
Question: Do you play it live?
Answer: I play it personally in both live and online play. The reason it is recommended for online play is that random number generators behave differently than ordinary roulette wheels and this favors this system even more greatly.
Question: What is largest bet you have to make?
Answer: The largest bet you have to make varies greatly. You could easily put $80 (using $2 units) down on one spin if the session happens to be one of those in a hundred.
Question: Is their charting involved, as LV casinos are watching if you stand back and then sit down?
Answer: I'm not sure how Las Vegas casinos feel about charting the wheel before you sit down, because I've never played roulette in Vegas myself. I live in Ohio, so I typically play in Detroit or Windsor, both of which are very friendly to charting the wheel whenever you wish. You are not necessarily charting the wheel, as this system does not deal with physics - only mathematics. You do need to track the wheel for a period of time before sitting down.
Question: Do you bet every spin once you start?
Answer: Once you start betting, you bet every spin until the session ends.
Question: Which is better, Hot List or Awakening?
Answer: Awakening Numbers is better than Hot List. This isn't to downgrade Hot List at all, because it does perform extremely well, but Awakening is the most vastly superior roulette system that is purely based on mathematics that I have ever heard of. I'm that confident in it.
Question: You say your method works 98% of the time and could go 200 sessions before even losing one. I am curious as to how much the average amount of units won per session typically is?
Answer: This system will typically win 10-100 units, though it could be as little as one unit or as many as 150. The exact average would take awhile to compile, as I have a lot of statistics. It's safe to say however, that the average would be over 50 units ($100 minimum) per session.
Question: If I play with a total bankroll of $5000, how much of that do I need to bring to the table with me to play with as a buy in?
Answer: With a $5,000 bankroll, using $2 units, buy in for $1,500.
Question: With that same $5000 bankroll, how much could I win playing 3 x a week for a few hours per day?
Answer: It's not likely that you'll be able to complete one session within just a few hours. Expect to put in close to 4 hours for one session, but also expect it to be worth your while in the end. One session a day would pad any income quite nicely.
Question: Do you offer any money back guarantee?
Answer: Yes, of course. You can return the system within 30 days of your purchase, should the system's suggested starting bankroll is defeated by any given month of the Hamburg Spielbank.
I'm available any time if you have any further questions. You can contact me by email at: abaker4469@sssnet.com.
Click to order.
Thank you,
Aaron Baker
Wishing you all the best,
Until next week,
Izak
---
WOULD YOU LIKE TO SUBSCRIBE?
---
If you missed any newsletter, click here for an archive.
---

---

---