Play To Win
Tips and strategies to help make you a winning casino player

Game Rules
Learn: Blackjack, Baccarat, Craps, Roulette, Slots, Video Poker, Pai Gow Poker, Texas Hold'em, Caribbean Stud, Let It Ride, Casino War, Big Six, Sic Bo (NEW!)

Systems Gallery
Win more, more often with proven betting methods from the systems gallery

Order Form
A secure on-line order form to purchase products advertised by Let's Talk Winning.

Playing Online
All about gambling at online casinos. Find out where the best deals are

Best Casino Bonuses - NEW!
The best collection of on-line casino bonuses, where you can cash $802 on your sign-up.

Links and Things
Sign our guestbook, refer a friend, link to other gambling sites.

Gambling News - NEW!
Latest Gambling News - updated daily including gambling articles, joke of the day and a gambling dictionary.

Newsletter
Click above to read the current edition of our weekly newsletter. Then get your own free subscription right here. Enter your e-mail address for immediate delivery of an introductory issue, including a FREE ROULETTE SYSTEM:

Please tell all your friends about it.

On-Line Forum
Post a gambling question or opinion - get an answer . . .
---

---

Wanna Win At Slots? Click Here!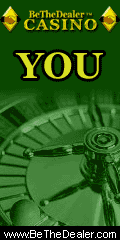 It's now $50 bonus every month!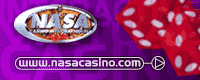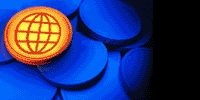 ================================================= Thursday, August 7, 2003

Parlays - Instant Action Sports
Hello everyone,
There was some interest in my Winning Parlays system this week. This is a very good system, that takes advantage of streaks, no matter which side of the even bet the streak occurs. One uses only 1 unit for a few decisions and on a good streak your unit multiplies.
Mr. Vegas explains his way of taking advantage of streaks and parlays:
"The perfect scenario for playing a system is one that takes advantage of streaks. This is because the only way to win at gambling is to take advantage of the streak and get off it when it's done.

Two wins in a row start the streak and two consecutive losses dictates the end of a streak. So for example if you got PPPP B P B PPPPPP B P BB that streak is over ONLY when the two BB appeared so until the 2 BB happen you STAY on P. If you were playing a parlay, in my opinion the 31 parlay 111 22 44 88 is very good.

I use a slightly modified version as 7 is a long streak. So mine is 1 1 1 2 2 3 3 then 2 1 3 2 5. this would be a total of 12 straight wins which does not occur often.

However 7 wins does especially when you are on a chop run.

So this way with a static bet of 1 unit and increasing only on a strong run, you are conserving bankroll while the shoe is developing what I call order.

Optionally I like to play the upward on wins and a three or 4 step Grand Martingale on losses. Get to +10 in the shoe, lock the profit down and cycle out.

Most times in a shoe, there is order for about 10-20 hands. Then there is disorder. However the order isn't always at the front of the shoe. When you have disorder you need not be on the shoe.

In baccarat it's all about "catching air" and this is what runs do. There are Bankers, Player, chop, and 2 2 runs. These are the most prevalent. By getting on them with an upward on wins you are capitalizing on the order of the shoe. In the meantime you are simply playing a 50/50 game with a small house edge.

IF you never caught any of these runs you will lose your money, but they occur often enough to make it fun.
---
Instant Action Sports - Casino and Sportsbook was founded over 9 years ago and has held a leadership position in the local sports arena ever since. In 1997, they obtained a best customer service rating. On this past November 30, they did it again thus reinforcing its image as a stable institution. In the upcoming years they plan to continue to participate with efficiency and leadership in a highly competitive sports market with the support of an excellent and motivated work force of professionals.
Instant Action Sports are fully licensed by the Costa Rican government. Customers are guaranteed the best online sports and casino gaming available. With their new Casino feature customers can play their Vegas favorites, from Black Jack to Craps, Video Poker to Slots, Roulette and much more to follow soon. Payouts are processed the very SAME DAY, EVERY DAY. As a new member, deposit $100 or more (by any popular method; Neteller, Credit Card, Western Union) and get a 15% CASH BONUS plus the transaction fees. Additionally, customers will also receive a free 10% CASH BONUS every time they reload their betting accounts with $150 or more.

Click here to open an account with IAS.
Wishing you all the best,
Until next week,
Izak
---
---
If you missed any newsletter, click here for an archive.
---

---

---