Play To Win
Tips and strategies to help make you a winning casino player

Game Rules
Learn: Blackjack, Baccarat, Craps, Roulette, Slots, Video Poker, Pai Gow Poker, Texas Hold'em, Caribbean Stud, Let It Ride, Casino War, Big Six, Sic Bo (NEW!)

Systems Gallery
Win more, more often with proven betting methods from the systems gallery

Order Form
A secure on-line order form to purchase products advertised by Let's Talk Winning.

Playing Online
All about gambling at online casinos. Find out where the best deals are

Best Casino Bonuses - NEW!
The best collection of on-line casino bonuses, where you can cash $802 on your sign-up.

Links and Things
Sign our guestbook, refer a friend, link to other gambling sites.

Gambling News - NEW!
Latest Gambling News - updated daily including gambling articles, joke of the day and a gambling dictionary.

Newsletter
Click above to read the current edition of our weekly newsletter. Then get your own free subscription right here. Enter your e-mail address for immediate delivery of an introductory issue, including a FREE ROULETTE SYSTEM:

Please tell all your friends about it.

On-Line Forum
Post a gambling question or opinion - get an answer . . .
---

---

Wanna Win At Slots? Click Here!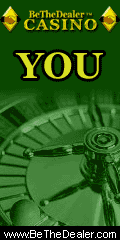 It's now $50 bonus every month!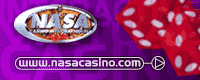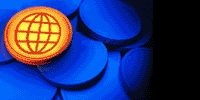 ================================================= Thursday, April 10, 2003

Las Vegas - Best and Worst for April 2003
Hello everyone,
For the ones who frequently visit Las Vegas and for the ones planning to go there, today's newsletter is dedicated to show you the ratings for the best and worst places for production shows and buffets in Las Vegas.
This information is brought to you by the editor of Casino Players Ezine: Gayle Mitchell, email: gmitchell@easycasinogambling.com or casinoplayer@mindspring.com.

CASINO PLAYERS EZINE is The Gambling Education Newsletter and free product previews for Casino Gambling Made Easier books, Ebooks and booklets available at their web-site: http://www.easycasinogambling.com
Take a look inside before ordering these unique casino gambling educational products.
More Casino Gambling Made Easier preview is here: http://www.easycasinogambling.com/Adobe/e2.html
This issue is devoted to our favorite gambling town - Las Vegas. The best and the worst production shows and buffets are provided by billhere. Also listed are upcoming April shows.

Lastly, our subscribers receive the benefit of special discounts and freebies. This month we are offering not one but two strategy cards sets when you order our Limited Inventory Book Set Offer for only $10. These special benefits are a very good reason to ask your family and friends to sign-on to the free Casino Players Ezine.

For a preview of our complete product line, visit: http://www.easycasinogambling.com/products.html
---
Feature Article: Best & Worst--Las Vegas Shows and Buffets.

LAS VEGAS PRODUCTION SHOWS
(THE GOOD ONES & THE BAD ONES)
by billhere

These show ratings are my individual opinions based on my personal tastes and preferences. I am only looking at continuous running Las Vegas production shows. Not taken into consideration are: headliner shows, permanent attractions, exhibits, museums, comedy clubs and lounge acts.

THE TOP DOZEN
1. "O" - Bellagio.
2. Siegfried & Roy - Mirage.
3. Mystere - Treasure Island.
4. Danny Gans - Mirage.
5. Blue Man Group - Luxor.
6. Scintas - Rio.
7. Lance Burton - Monte Carlo.
8. Jubilee - Bally's.
9. Folies Bergere - Tropicana.
10. Mamma Mia! - Mandalay Bay.
11. Penn & Teller - Rio.
12. Legends in Concert - Imperial Palace.

THE SIX WORST
Bourbon Street - Shock!
Rio - Showgirls.
Stardust - Louie Louie.
Stardust - Wayne Newton.
New York-New York - Boo!
Venetian - Lord of the Dance.
---
LAS VEGAS BUFFETS
(EXCELLENT & FORGET IT)
by billhere

Buffet Dinner ratings are individual opinions based on personal tastes and preferences. The only qualifications that I have are that I have eaten at ALL the buffets in Las Vegas.

THE TOP TWENTY
1. Bellagio.
2. Rio Masquerade Village Seafood Buffet.
3. Mirage.
4. Aladdin.
5. Paris Las Vegas.
6. Sunset Station.
7. Orleans.
8. Main Street Station.
9. Rio Carnival World Buffet.
10. Gold Coast.
11. Palms.
12. Suncoast.
13. Treasure Island.
14. Golden Nugget.
15. Texas Station.
16. Riviera.
17. Green Valley Ranch Station Casino.
18. Fiesta Henderson (formerly Reserve).
19. Flamingo.
20. Rampart Casino (tie)
20. MGM Grand.(tie)

THE DOZEN WORST BUFFETS IN LAS VEGAS:
Arizona Charlie's - East & West.
Boardwalk.
Circus Circus.
Excalibur.
Fitzgeralds.
Imperial Palace.
Lady Luck.
New Frontier.
Sahara.
Terrible's.
Tropicana.

All the rest of the buffets, not mentioned above, fall into the large category of "in between the best and the worst".

CASINO TRAVEL: Las Vegas Shows--April/03.

4-6= Tower of Power - Orleans.
4-6= Tony Orlando - Suncoast.
5= Dionne Warwick - Texas Station.
8-27= Engelbert Humperdinck - Las Vegas Hilton.
10-13= Louie Anderson - Orleans.
11-12= Al Jarreau - Paris Las Vegas.
11-13= Christopher Cross - Suncoast.
12= Wet 'n Wild opens for the season.
14-17= World Tour Poker Championship - Bellagio.
15-May 23= World Series of Poker - Binion's.
17-19= Golf - LPGA Classic-Las Vegas Country Club
18-19= The Commodores - Las Vegas Hilton.
18-20= The Letterman - Suncoast.
19= George Thorogood - House of Blues.
19= Tiger Jam VI with Bon Jovi, Goo Goo Dolls
- Mandalay Bay.
23- May 4= Righteous Brothers - Orleans.
25= Creedence Clearwater Revisited-Sunset Station.
25-27= Dennis Miller - Paris Las Vegas.
26= Fabian - Boulder Station.

Contributed by Bill: Viva Las Vegas - two free services for the traveler to Las Vegas. Newsletter and coupon-lists. http://www.billhere.com/
---
Check out our Got a Buck? offer for your own copy of 101 Slots Tips and/or 101 Video Poker Tips booklets: http://www.easycasinogambling.com/buck.html
---
**Subscribers--Casino Gambling Made Easier Monthly Special** End of Inventory Offer.
Receive TWO strategy card sets with book set order!
---
There are big savings for subscribers with two Casino Gambling Made Easier books.
We are selling off the print inventory as these titles are now available in EBook format only.
This limited offer includes FREE Shipping and a Bonus.

___TWO Book Set: Casino Gambling Made Easier and More Casino Gambling Made Easier plus TWO FREE bonus 4-card strategy set ($19.90 value).
NOW $10.00 total. Save over $45.00.

This Limited Offer is available by mail or telephone ONLY. Print out the order form. Mail to: Casino Players Ezine Special 2, 848 N. Rainbow Blvd. #300, Las Vegas NV 89107. OR call your order in. Visa/MC orders: 888-208-7117--toll free--24 hours.

To view the complete product line, visit: http://www.easycasinogambling.com/products.html.
GAMING INFORMATION SITES:

Subscribe to The award winning newsletter Everything Las Vegas. http://groups.yahoo.com/group/EverythingLasVegas/
Slots--Articles and More. Strategies for basic slots, progressives and reviews of new slot versions and bingo too! Also sign up for free newsletter, Bingo & Slots Review. http://www.slots.casino.com
---
'Not only do you have good luck with a gambling education, but you are making your luck.'

Gayle Mitchell
EMail: gmitchell@easycasinogambling.com
If you missed previous issues of Casino Players Ezine, you can go to their archive at: http://archive.mail-list.com/CasinoPlayers/.

Wishing you all the best,
Until next week,
Izak
---
WOULD YOU LIKE TO SUBSCRIBE?
---
If you missed any newsletter, click here for an archive.
---

---

---

---