Our Catalog
Slots - Playing for Playing Money
On-Line Forum
Post a Gambling
Question or Opinion -
Get an Answer. . .


Wanna Win At Slots? Click Here!

FREE gambling
e-book:
CASINO GAMES
How To Play To Win


Click to request your free copy by e-mail
(then please tell your friends how they can get their own copy.)

Are mini-casinos the future of gambling?

When people think of casinos, the first thing that springs to mind is usually a large-scale building (often an integrated resort) with luxury and excess as the primary features, or perhaps an online casino site where you can play from the comfort of your home. But a new form of casino betting is being trialled in Pennsylvania. They're dispensing 10 casino licenses for smaller 'mini-casinos' with a greatly reduced floor space and without the hotel element of an integrated resort. The reaction to Pennsylvania's decision has been mixed, to say the least - are mini-casinos going to be the future of casino?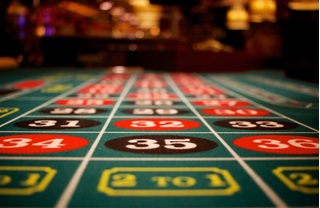 The evolution of casino legislation

With fluctuating legality issues and public perception, casinos have seen a rise in popularity and presence over the last 100 years. In America, casinos were first legalised in Nevada in the 1930s and after the success story of Las Vegas, a number of other states began to legalise casinos in order to bring in greater traffic from outside. One of the slowest adopters was Pennsylvania: it took several years to fully license casinos - starting in 1993 with efforts to legalise gambling on the state waterways. There was considerable pushback from residents and a governor who refused to act without the consensus of the people. Eventually, in 2004, legislators passed Act 71 which is also known as the Pennsylvania Racehorse Development and Gaming Act. This would legalise the use of casinos across the state and the financial benefits were soon seen. During the first full year of operation, the state saw tax revenues to the tune of $766 million dollars - the only area that saw more income from gambling was Nevada itself!

A part of this is down to the evolving nature of casinos. While the first casinos were saloon bars, it wasn't long before they began to evolve into luxurious integrated resorts. These resorts appealed to the type of high rollers that Las Vegas was after and led to the current trend for casinos to be glamorous holiday destinations with gambling supplemented by the outstanding facilities and attractions. The expansion of integrated resorts has spread into Asia, with Macau and Singapore prime examples of how attractive the casino market is when it's attached to such a tourist-focused industry as hotels. Casino legislation has been an ever-evolving and improving market, and with online gaming in particular driving the industry forward, it's predicted that the value of the online gaming industry is going to increase this year to $700 billion. Frequent innovations and a competitive global market place driven by who can offer the best welcome offer, or sports the coolest casino games app, keeps the industry improving. But it's not just online, physical casinos are constantly trying to improve as well which leads us on to Pennsylvania's latest initiative.
The creation of mini-casinos

By Pennsylvanian Law, there were three different categories of casino that you could be licensed for, with mini-casinos now raising the number to four. A category 1 casino or 'racino' is intended to boost the state's horse racing industry by combining the thrill of the racetrack with the glamour of a casino - a category 1 can have as many as 250 table games and 5,000 slot machines. Category 2, or a standalone casino, is a building dedicated solely to being a casino but without the racetrack element and has the same limit on table games and slot machines. A category 3 is one of the aforementioned integrated resort hotels, which have a stricter limit on what they can and can't include, with a restriction on how many of each type of game they can have, i.e. only 600 slot machines and 50 table games.

The newest category, category 4, is called either a mini-casino or a satellite casino and is even more limited than category 3 (with 300 to 750 slot machines and up to 30 table games). According to the mini-casino legislation they also cannot be within a certain distance of the existing category 1, 2 or 3 casinos, which limits where they can be opened. Despite all these restrictions, the ten licenses on offer have been in high demand with many companies eager to try out one of these smaller creations. But the response from locals and some in the industry has been mixed.

A number of local towns, in classic 'Nimby' style, have opted out of having a casino built in their area but there are a fair few still keen to host one of the new casinos. According to Alan Woinski, editor of the Gaming Industry Daily Report "The whole Northeast gaming market is saturated." Rather than improving the economy, he expects the new casinos will cannibalise existing revenue and lead to fewer tourists for individual casinos. Whether or not his fears are well founded remain to be seen, but the belief appears to be held by a few operators as only half of the licenses have been auctioned off at the date of writing.

So, are mini-casinos the future? It's still not clear, Pennsylvania's experiment has yet to be completed, but if the smaller businesses prove helpful for the economy, you can be sure that other states will soon follow suit. But how about you? Are you interested in giving mini-casinos a shot? Let us know in the comments!