Play To Win
Tips and strategies to help make you a winning casino player

Game Rules
Learn: Blackjack, Baccarat, Craps, Roulette, Slots, Video Poker, Pai Gow Poker

Systems Gallery
Win more, more often with proven betting methods from the systems gallery

Order Form
A secure on-line order form to purchase products advertised by Let's Talk Winning.

Playing Online
All about gambling at online casinos. Find out where the best deals are

Links and Things
Sign our guestbook, refer a friend, link to other gambling sites

Gambling News - NEW!
Latest Gambling News - updated daily including gambling articles, joke of the day and a gambling dictionary.

Newsletter
Click above to read the current edition of our weekly newsletter. Then get your own free subscription right here. Enter your e-mail address for immediate delivery of an introductory issue, including a FREE ROULETTE SYSTEM:

Please tell all your friends about it.

On-Line Forum
Post a gambling question or opinion - get an answer . . .
---

Wanna Win At Slots? Click Here!






---

---
---
A beginner's guide to the Vegas of the Far East: Macau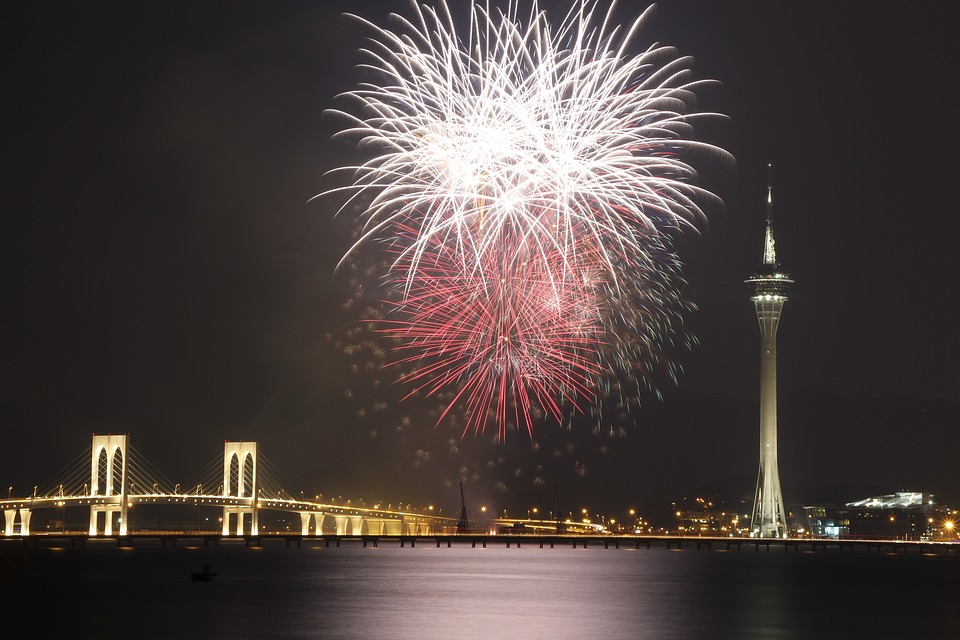 Caption: Macau: The Chinese peninsula looking glorious at nighttime
Traditionally, when we talk about the best places in the world to play cards and other casino table games, the first place that normally springs to mind is Las Vegas. However, in 2018 the global casino scene has an altogether different look to it, thanks to the rapid emergence of one city in particular: Macau. This multicultural peninsula returned to the control of the Chinese state at the turn of the millennium after being owned by the Portuguese government as a national colony.
It's been possible to play legalized casino games in Macau since the 1850s, but only since the turn of the millennium has it been properly regulated by the Chinese state. Forget the seedy and dangerous underbelly of the Triad-controlled casinos of yesteryear. Fast forward to 2018 and Macau's casino scene is glitzy and glamorous, driving revenues that far exceed those in Las Vegas.
Macau is the only place in China where casino gaming is legalised. To date, some 40 casinos line the streets of the city. This article will shine a spotlight on the most exciting places to play and live the high life in Macau.
Set foot inside the world's largest casino resort
If big is always best in your eyes, look no further than the Venetian Macau, the largest casino resort on the planet. With 3,000 hotel rooms, roaming canals, mock Italian streets and the world's largest gaming floor space, it's definitely a place to "go big or go home." Indoors, the Venetian Macau is genuinely like a little taste of Venice and is almost identical to the original Venetian on the Las Vegas Strip. In terms of its gaming opportunities, there are over 2,000 slot machines to explore. The high-limit Ruby Room sees exclusive table game action with minimum bets up to $2,000, while its dedicated poker room has ten tables catering to limits from $10/$25 up to $200/$400.
Macau's original casino has undergone a facelift
The Casino Lisboa, which harks back to the city's Portuguese roots, is the godfather of gaming in Macau. This 1970 relic has undergone significant renovations in recent years and now looks as spectacular on the outside as it does on the inside. Its casino floor is one of the most dazzling on the planet, with the resort cramming in as many gaming tables as possible. The Casino Lisboa is renowned for its private VIP tables and rooms where high-limit players seek adrenaline-fuelled action. Nevertheless, its old-school nature means that it does offer a great spread of classic Macanese casino games, including 3-Card Baccarat and the fusion game of Pai Gow Poker, with minimum bets staying relatively low in the mainstream gaming areas.
Play in James Bond-style decadence at the City of Dreams
If you don't want the pomp and ceremony of gondoliers and Italian stage shows, the City of Dreams is the best place for out-and-out stylish gaming. With Michelin-starred restaurants, high-end bars and strict dress codes, it's the closest you'll get in the city to a James Bond-esque casino experience. There are 143 gaming tables on the first floor and another 91 across three high-limit gaming areas. Minimums in these areas can reach up to $5,000 per hand. They have a bustling electronic gaming section in the E-City Lounge, as well as an intimate Texas Hold'em poker room.
Although these are three of the best casino starting points in Macau, they represent less than a tenth of the resorts on offer, which provide more gaming and entertainment choices than even the Las Vegas Boulevard Strip. Millions of Chinese visitors travel to Macau from the mainland to play every year, from the wealthy elite to the everyday man and woman. However, people from all four corners of the globe are now sitting up and taking notice of Macau as a genuine gaming destination.